Google - Google connection
We've just released our Google Contacts <-> Google Contacts connection. This means you can now sync two separate Google accounts.
The possibilities with Google contacts sync
You can fill the gap between your business and personal contact list without getting them mixed up. For example: you can choose to only sync a subset of contacts from your work account to a specific Google Contacts group in your personal account. This will make sure you can access your business contacts from your personal account but don't have to see them between your personal contacts.
Share your business contacts with your secretary or even the entire team.
Share your personal contacts with your hubby.
Sync the contacts of your old Google account to your new one.
…
How to get your Google accounts in sync
If you're not a PieSync user yet, start a free 14-day trial. If you are, go to your dashboard.

Click the Google Contacts icon and choose the Google Contacts <-> Google Contacts connection:

Connect your two Google accounts so we can sync your contacts:

Set filters to determine which contacts should get synced where:

You can choose to sync only a group of contacts or your entire list, one-way or two-way. If you want to access your contacts on your iPhone, make sure to check the 'Additionally sync to the 'My Contacts' group' checkbox. If you don't want to sync contacts that don't include an email address, check the box that says 'Only sync contacts that have an email address'. Then select which Google account is your source of truth.

Click 'Start syncing now' and watch the magic happen:
There you go, two Google accounts, totally in sync.
If you have any questions or feedback you can always use the question mark in the bottom right corner of your dashboard: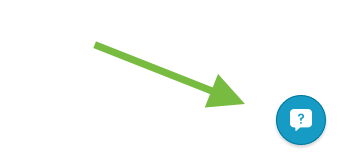 PS: Since you're a Google Contacts user, it might be interesting to download our free Google Contacts e-book! More information on The Ultimate Guide to Google Contacts is in a separate support article. Or you can go straight to downloading your copy: