Discounts
Yearly Pricing 
If you pay upfront and opt for yearly pricing, you'll get two months for free.
The toggle to switch to yearly is located on the top right corner of your billing page. 
Non-Profit
Non-profits get a 20% discount on any plan, month-to-month or yearly. 
Reach out to us via support@piesync.com with some more information. 
Partnerships
Find out more about our special partnerships HERE!
Promo and Discount Codes
If you're subscribed to our newsletter, blog, important updates, read our ebooks or join our webinars: you'll see that we regularly offer promos or discounts! Keep your eyes peeled :)

*You can manage your subscription at the bottom of any marketing/automated email you receive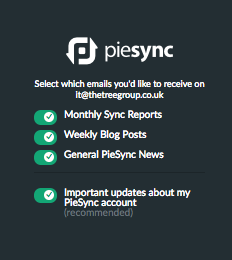 Referrals
As a PieSync Customer [paid account], you can earn credit by referring someone. You get a $50 credit per referral that subscribes to a paid PieSync account [not applied to referrals that only start trial].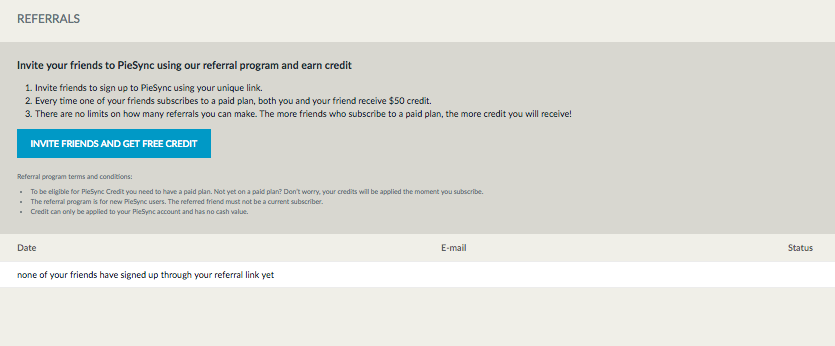 ---
---