1CRM
1CRM offers businesses a solution for managing their sales, customer service and business operations. It combines a CRM system with full order management functionality to develop quotes, track orders, generate invoices, and manage projects.
Below you'll find detailed information, specifically for 1CRM integrations:
Supported 1CRM Integrations
Authorizing 1CRM
We simply ask your login details and your permission. For 1CRM, we need your Subdomain, Username and Password.
We also support self-hosted open-source 1CRM deployments.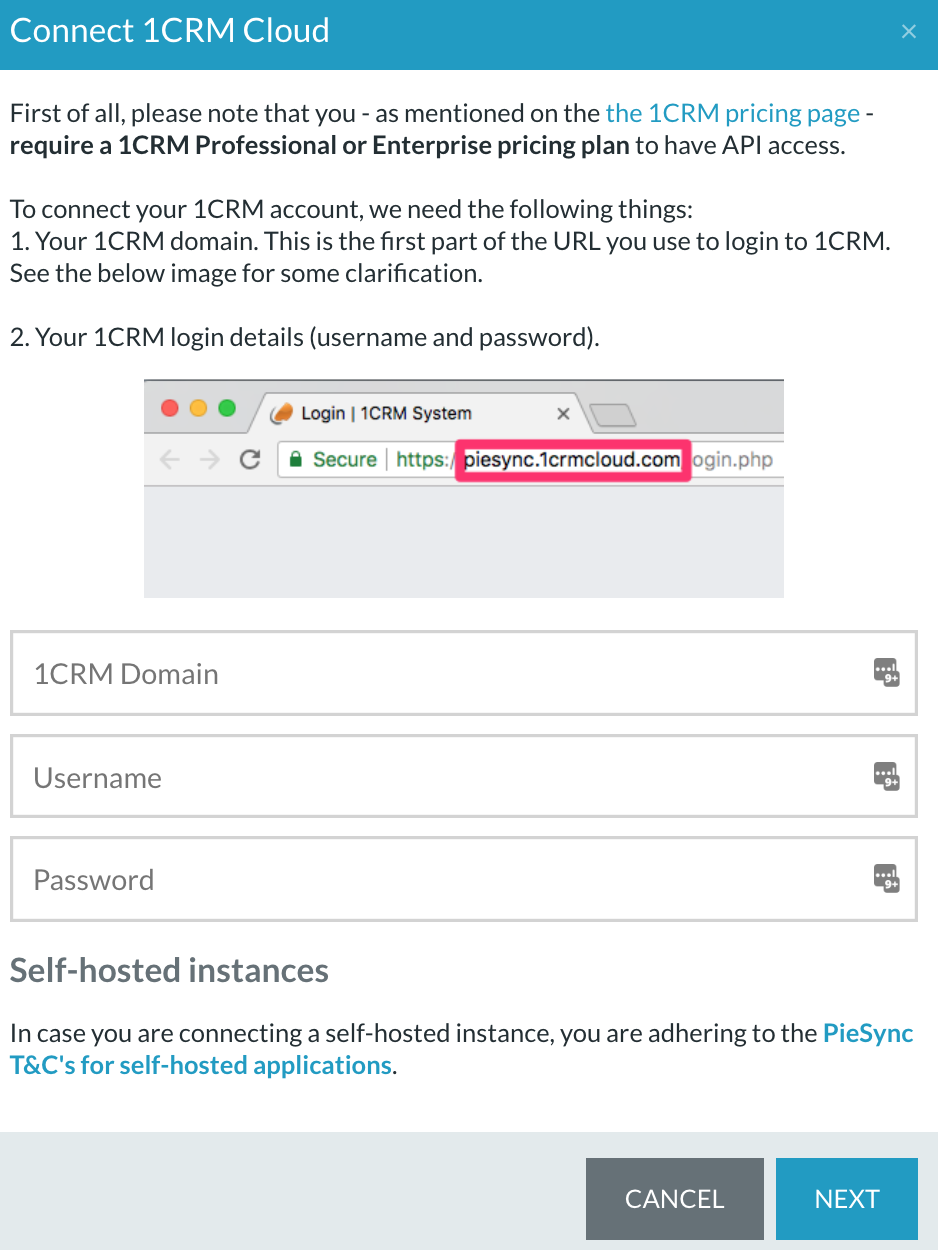 If you already authorized 1CRM account(s) in the past or in any other PieSync integration, you'll be able to the first part of the authorization and choose from your CONNECTED ACCOUNTS.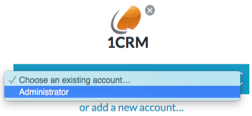 [IF] Supported Conditions/Filters
CATEGORIES
HAS A VALID EMAIL ADDRESS
OPTED IN FOR/OUT FROM EMAILS
IS/IS NOT PORTAL ACTIVE
LEAD SOURCE
FIELD VALUES (INCLUDING CUSTOM FIELDS)
ALREADY EXISTING IN APP YOU SYNC WITH 

[THEN] Supported Actions
ADDING/REMOVING CATEGORIES
MAKE/UNMAKE PORTAL ACTIVE
OPT IN FOR/OUT FROM EMAILS
LEAD SOURCE
MARK EMAIL AS INVALID
UPDATING FIELD VALUES (INCLUDING CUSTOM FIELDS)

Default Field Mapping
Depending on the other app you're syncing with, you'll see a number of standard 1CRM fields being mapped by default. For instance, in a connection with Google Contacts, the default field mapping looks like this: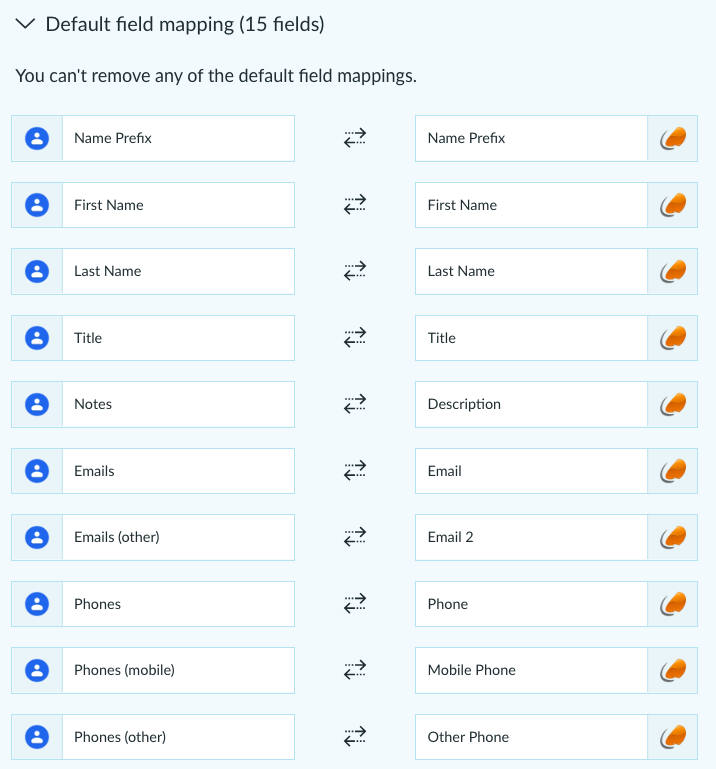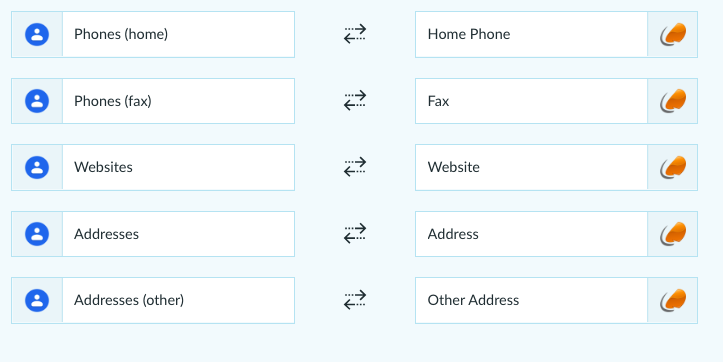 PieSync syncs the default name field(s) that come with the apps. Sometimes they have a different structure in both apps you connect. E.g. first and last names are separate in app A and joint in a single field in app B. In the background, PieSync joins first and last names together from app A to B and separates them again from app B to A. Our algorithm is smart about which part it updates in app B.
Customizable Field Mapping
You can custom map your 1CRM Custom Fields and any additional standard fields that aren't included in the default mapping yet. Bear in mind a mapping between two fields can only exist if the types of fields are compatible and the particular compatibility will determine the direction of the mapping as well. More information on Customizable Field Mapping HERE. 

Additional Options
Syncing Unsubscribes/Deletions
Currently, there are no 1CRM integrations on the PieSync platform that support our Unsubscribes/Deletions sync.
---