Clio
With cloud-based Clio, lawyers can build a better practice from any device, at home or office. Manage cases, documents, bills, appointments, and clients, streamline your accounting tasks, and protect your information with bank-grade encryption and security audits.
Below you'll find detailed information, specifically for Clio integrations:
Supported Clio Integrations
Authorizing Clio
We simply ask your login details and permission for access.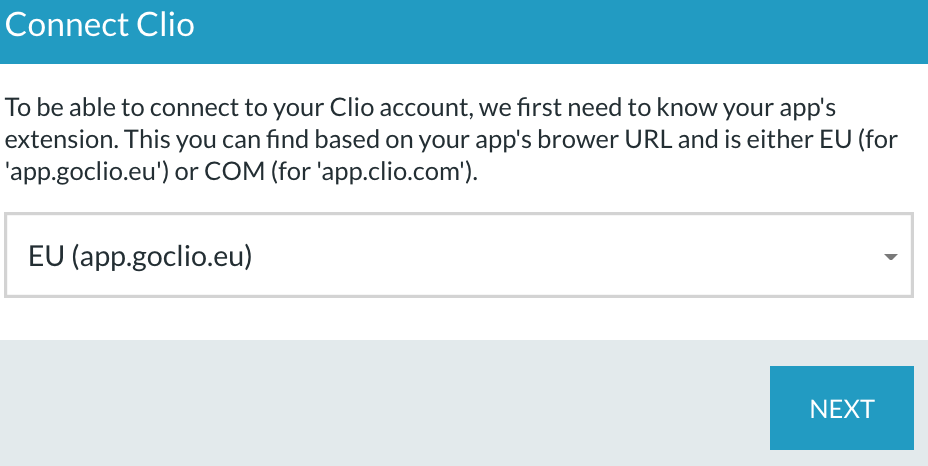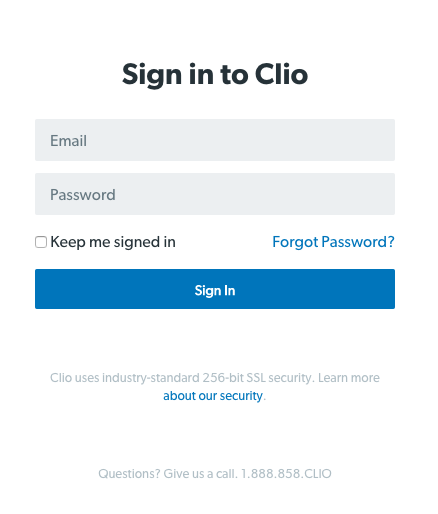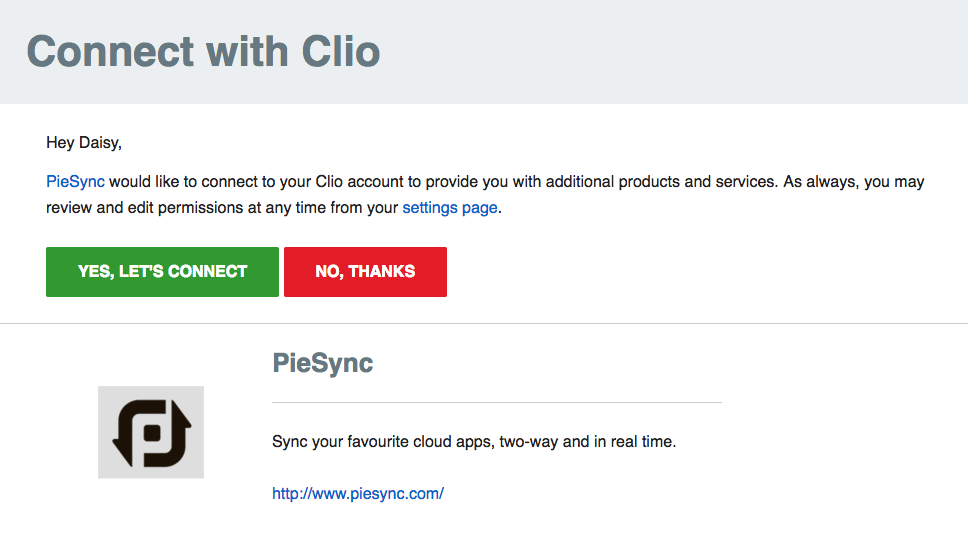 If you already authorized your Clio account(s) in the past or in any other PieSync integration, you'll be able to skip this step and choose from your CONNECTED ACCOUNTS.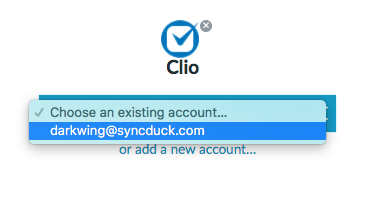 Choose your contact type
Distinguish between Companies and People before proceeding to the configuration page.

- Learn about our contact sync below.
- More in-depth info about our Company to Company sync can be found here.
[IF] Supported Conditions/Filters
Is a Client
Field values (INCLUDING CUSTOM FIELDS)
Already existing in the app your sync with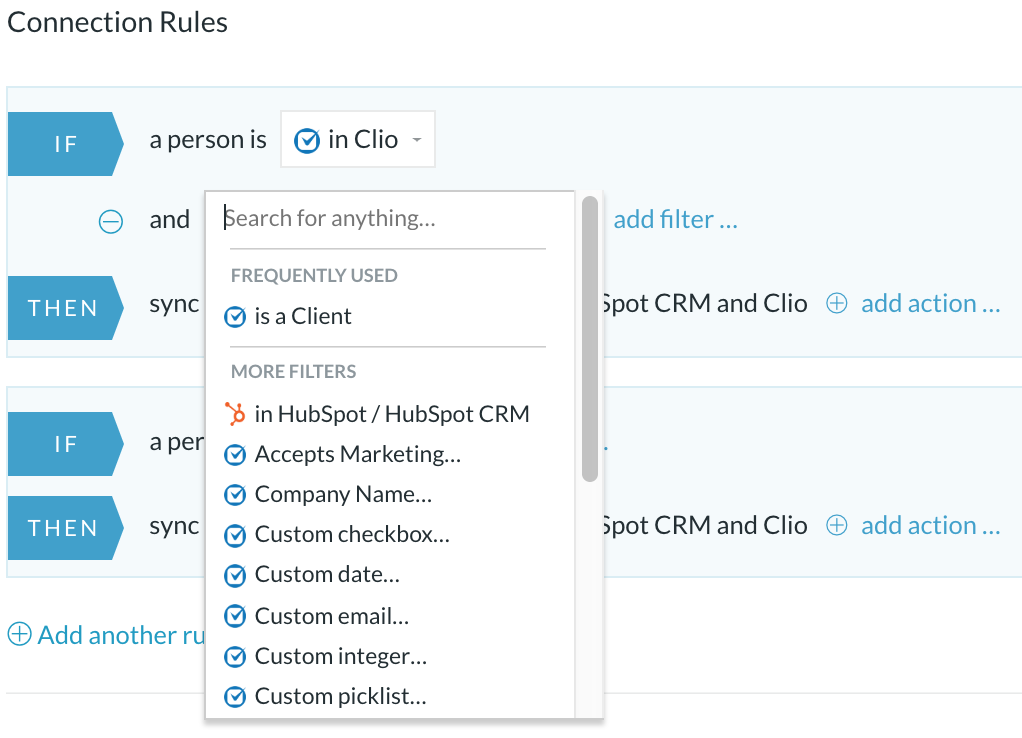 [THEN] Supported Actions
Update values (INCLUDING CUSTOM FIELDS)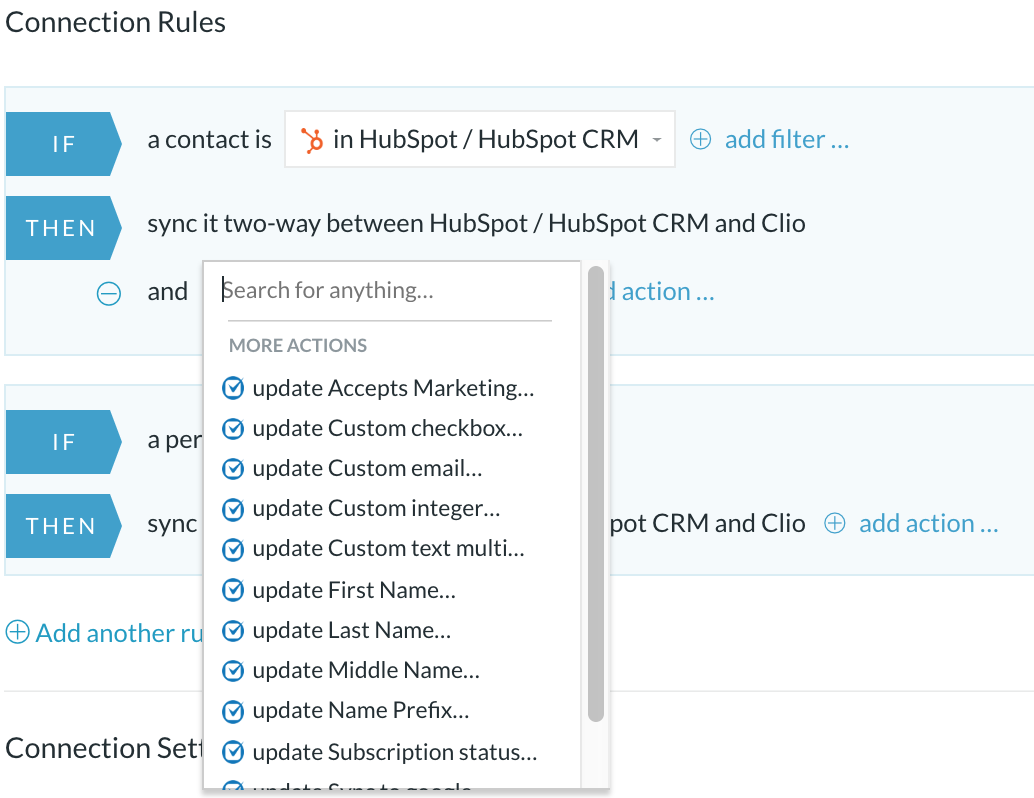 Default Field Mapping
Depending on the other app you're syncing with, you'll see a number of standard Clio fields being mapped. See below an example, showing a connection with HubSpot.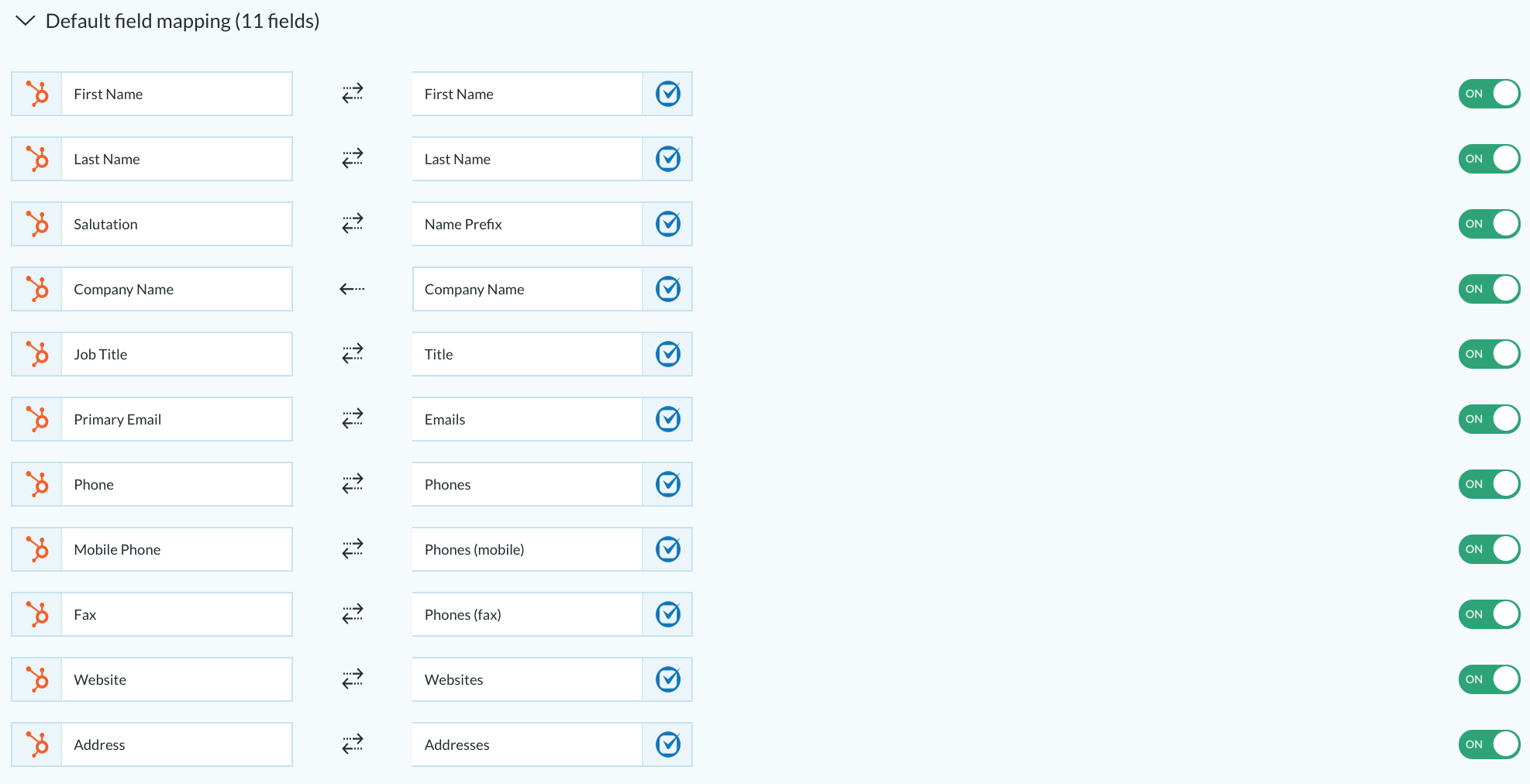 You have the ability to disable default mappings and reuse them in the
custom mappings
section.
Customizable Field Mapping
You can custom map your Clio custom fields and any additional standard fields that aren't included in the default mapping yet. Bear in mind a mapping between two fields can only exist if the types of fields are compatible. More information on Customizable Field Mapping here.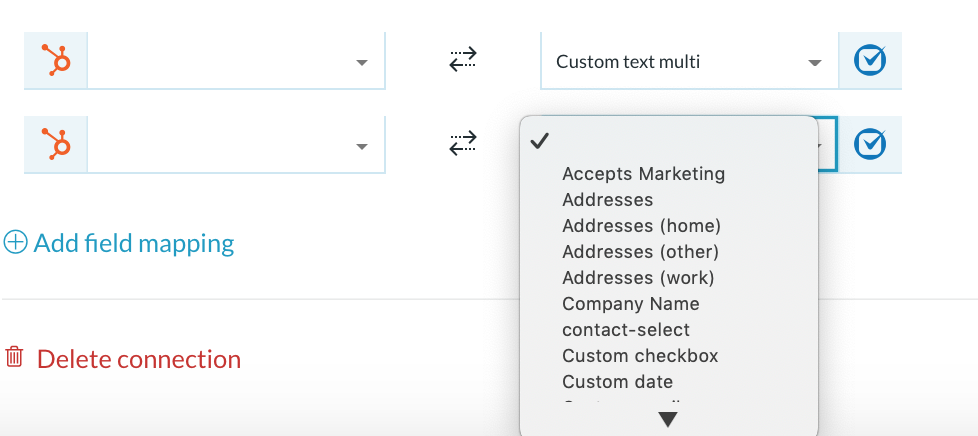 Additional Options
Syncing Unsubscribes/Deletions
There are no supported Clio integrations on the PieSync platform, that support our Deletions/Unsubscribes Sync.
The availability to Sync Unsubscribes/Deletions is app and connection dependent. If the box is not there to tick, it's simply not possible. We need to be able to detect unsubscribes/deletions on one side and at the same time be able to create add the tag 'PieSync Unsubscribes' or 'PieSync Trash' on the other side. More Information on Syncing Unsubscribes
here
or on Deletions
here
.
Thanks to the feedback we have already received, we created a list of popular apps that we're going to work on very soon. By 
voting them up in our pipeline
, YOU decide which connectors we'll release first. If you don't see your app on the list or need any further help, drop us a line - support@piesync.com.  
Don't forget to r
ead our
blog
for the latest in productivity, apps, and technology!
---
---