MailUp
MailUp lets you use email and SMS to reach more customers through relevant, timely communications. Turn leads into clients with personalized messages, drive more traffic to your website through effective newsletters, and save time with advanced automation tools.
Supported MailUp Integrations
Authorizing MailUp
To authorize MailUp you will need to put in your username and password in the pop-up window that appears: you are authorizing your user on MailUp's servers.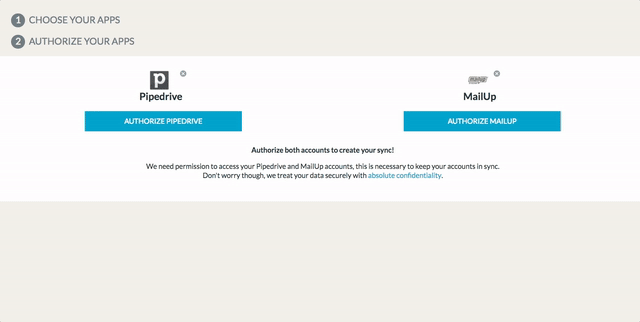 If you already authorized your MailUp account(s) in the past or in any other PieSync integration, you'll be able to skip this step and immediately choose from your CONNECTED ACCOUNTS.
[IF] Supported Conditions/Filters
Is (not) Subscribed
Is (not) Unsubscribed
Is (not) Pending
Whether or not the contact already exists on the other side
Field values (INCLUDING CUSTOM FIELDS)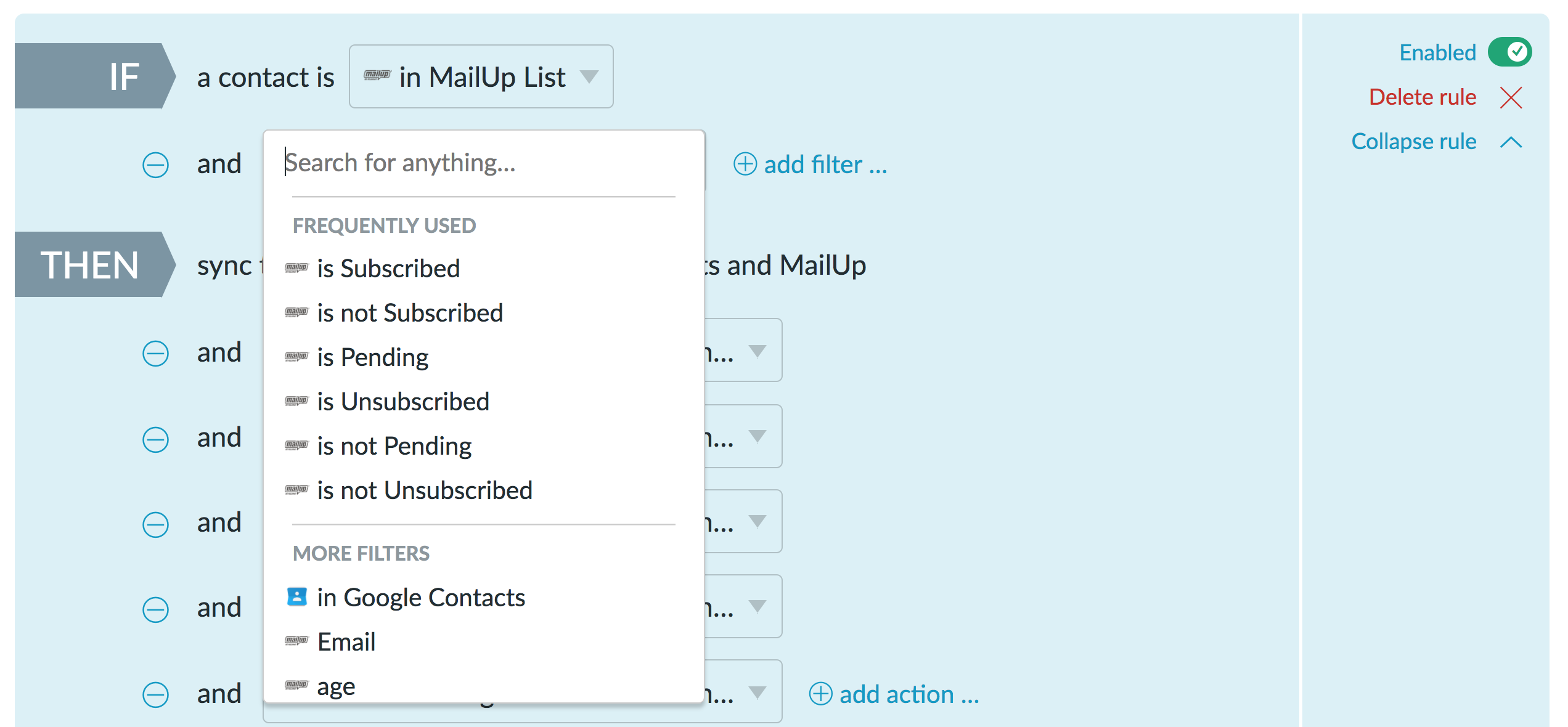 [THEN] Supported Actions
In the event that you would synchronize contacts into MailUp, you can choose to have an action performed alongside the synchronization, which is to update the fields present on the subscriber, including custom fields.

Default Field Mapping
By default, you will not see many fields that have been mapped, other than Email. These are mapped by default - you cannot change this as this is required. See below an example, showing a connection with Pipedrive.

PieSync syncs the default name field(s) that come with the apps. Sometimes they have a different structure in both apps you connect. E.g. first and last names are separate in app A and joint in a single field in app B. In the background, PieSync joins first and last names together from app A to B and separates them again from app B to A. Our algorithm is smart about which part it updates in app B.
Customizable Field Mapping
Because there is only one default fields in a sync to MailUp, the email address, you can and should custom map your MailUp custom fields
Bear in mind a mapping between two fields can only exist if the types of fields are compatible. More information on Customizable Field Mapping here. 

Additional Options
Syncing Unsubscribes/Deletions
Currently, there are no MailUp integrations on the PieSync platform that support our Unsubscribes/Deletions sync.
---
---