Propeller CRM
Propeller CRM is built for sales teams in small businesses or startups in need of a simple but powerful solution to control and improve their sales pipeline. Features such as pipeline stages, revenue forecasting, team activity views, email tracking and templates with variable fields will help your team perform at its best allowing them to spend less time on data input and more time on selling! Below you'll find detailed information, specifically for Propeller CRM integrations
Supported Propeller CRM Integrations
Authorise your Propeller CRM
We need your login Email and API key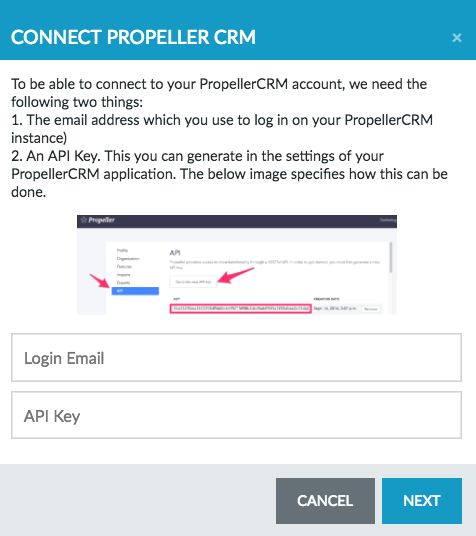 If you already authorized Propeller CRM accounts in the past or in any other PieSync integration, you can skip this step and choose from your CONNECTED ACCOUNTS.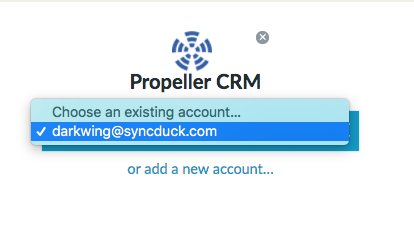 [IF] Supported Conditions/Filters
TAGS
OWNER
TASKS OPEN YES/NO
OPPORTUNITIES YES/NO
IMPORTED FROM GOOGLE YES/NO
FIELDS (INCLUDING CUSTOM FIELDS)
ALREADY EXISTING IN APP YOU SYNC WITH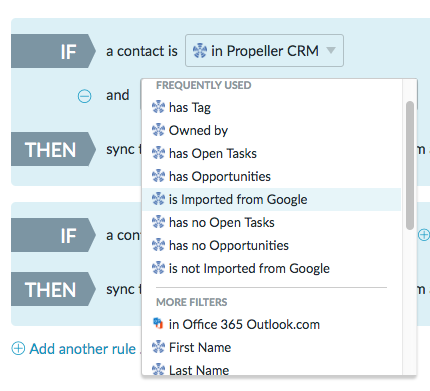 [THEN] Supported Actions
ADDING/REMOVING TAGS
UPDATE FIELDS (INCLUDING CUSTOM FIELDS)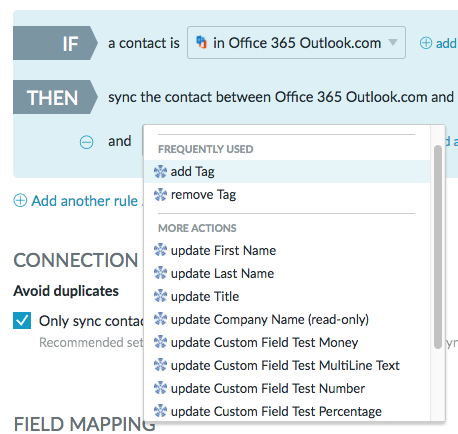 Default Field Mapping
Depending on the other app you're syncing with, you'll see a number of standard Propeller CRM fields being mapped. For instance, a connection with Office365 will look like this: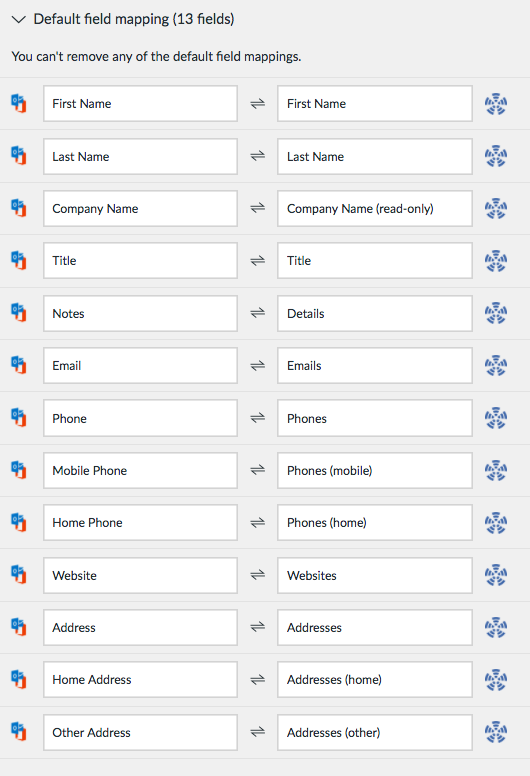 PieSync syncs the default name field(s) that come with the apps. Sometimes they have a different structure in both apps you connect. E.g. first and last names are separate in app A and joint in a single field in app B. In the background, PieSync joins first and last names together from app A to B and separates them again from app B to A. Our algorithm is smart about which part it updates in app B.
Customizable Field Mapping
You can custom map your any additional Propeller CRM (custom) fields that aren't included in the default mapping yet. Bear in mind a mapping between two fields can only exist if the types of fields are compatible. More information on Customizable Field Mapping here.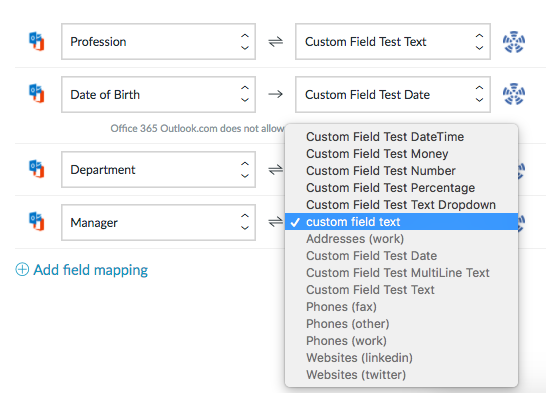 Additional Options
Syncing Unsubscribes
In connections with Marketing Tools (e.g. such as MailChimp), you are able to sync unsubscribes one-way. When a contact unsubscribes in e.g. MailChimp, we add the tag 'PieSync Unsubscribes' in Propeller CRM. You will be able to review this segment first before e.g. deleting or taking action on that side of the sync. 
Syncing Deletions 
We sync deletions the same way in the Propeller CRM/GoogleContacts integration, one-way only from Google to Propeller CRM. If you delete a contact in Google, we'll add the tag 'PieSync Trash' in Propeller CRM so you can review this segment first before deleting it there as well. 
---
---