Salesflare
Salesflare is the intelligent sales CRM that fills out itself and that sales people actually love. It reminds you of who you should contact, collects information, logs all your customer interactions and provides insight in how your team is connected to a company.
Supported Salesflare Integrations
Authorizing Salesflare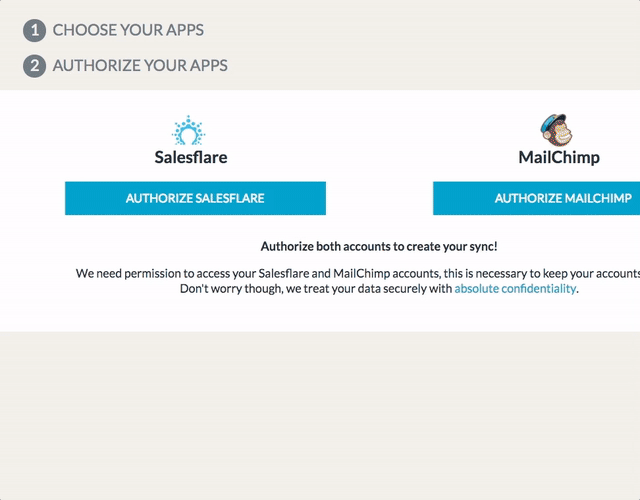 To Authorize your Salesflare account, we need the API key you can find in Settings > API keys

Don't worry, though, we treat your data securely with absolute confidentiality!
If you already authorized Salesflare in the past or in any other PieSync integration, you'll be able to skip this step and choose from your CONNECTED ACCOUNTS.


[IF] Supported Conditions/Filters
By default we'll sync any contact from your Salesflare list of contacts. PieSync does not (yet) sync from or into accounts or opportunities.  
 You can choose to have PieSync only sync a subset of these contacts:
(not) OWNED BY
(not) OWNED BY ME (user who authorised Salesflare
IS (not) A CUSTOMER
GETS DELETED
a filter on FIELDS, including CUSTOM FIELDS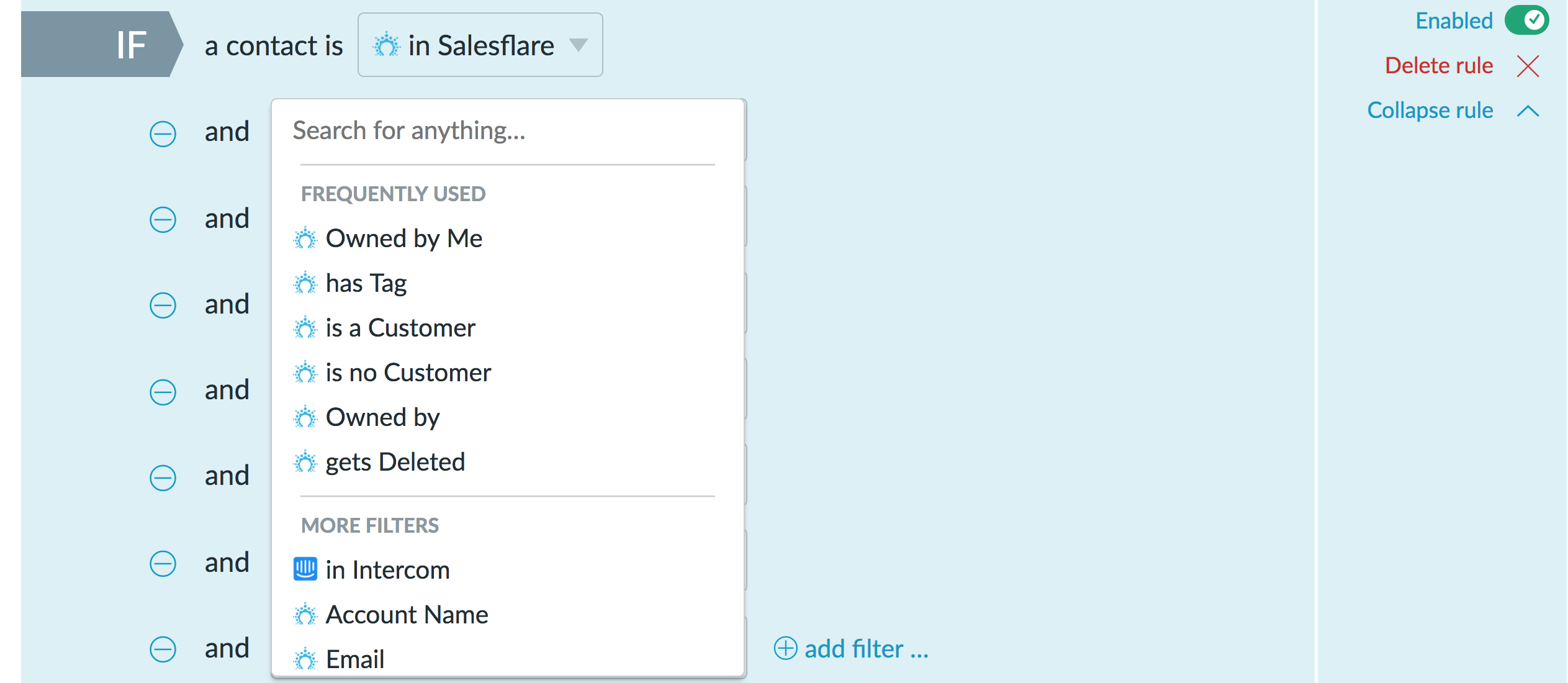 [THEN] Supported Actions
When you are syncing contacts into Salesflare Contacts, you can choose have an action be performed alongside the synchronization:
add/remove TAG
update FIELDS/CUSTOM FIELDS

Default Field Mapping
Salesflare contact records offer ample fields to store contact information. Depending on the other app you're syncing with, a default mapping is proposed. This could look like this, on the left, Google, on the right, Salesforce.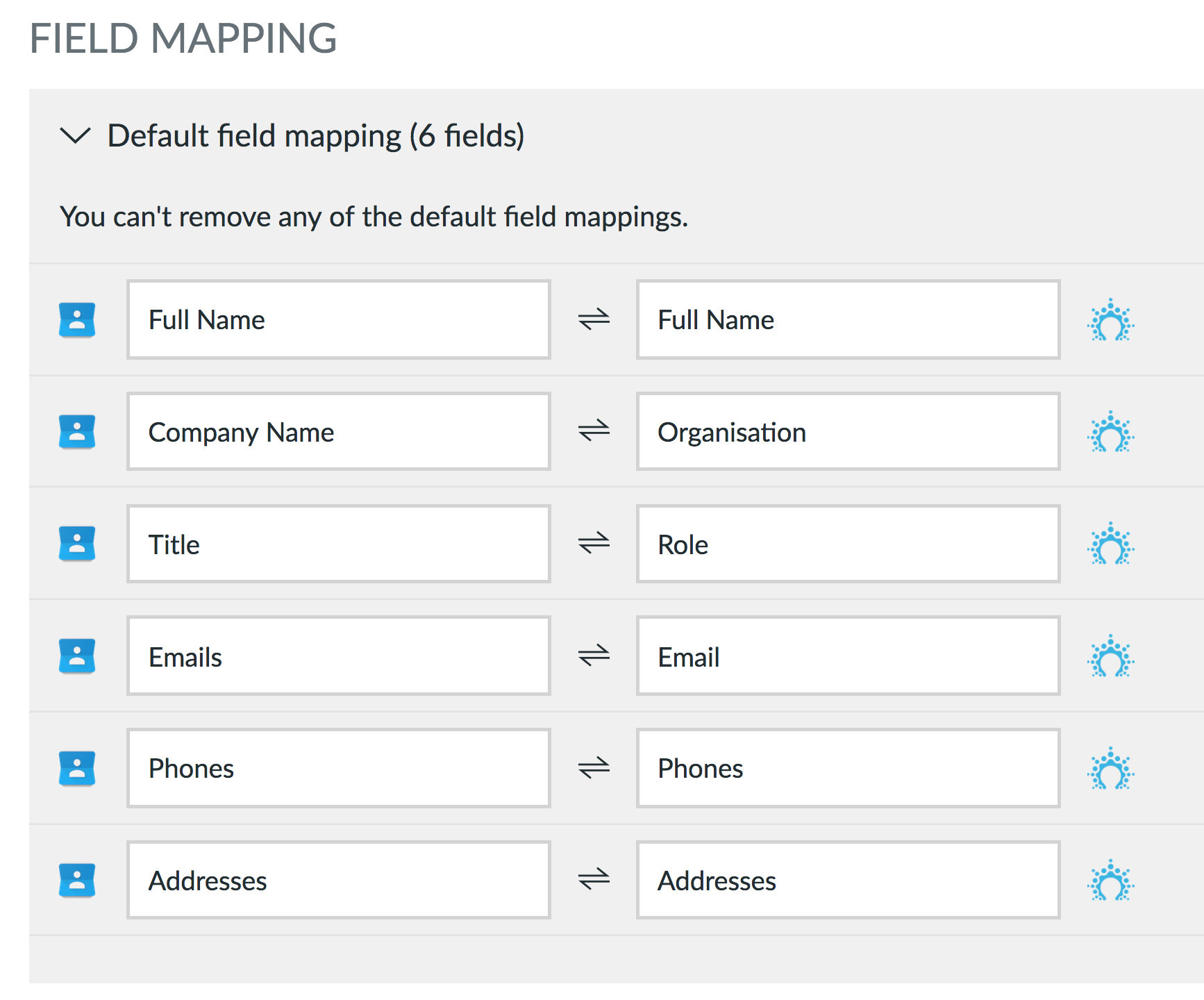 If you are expecting some Salesflare fields to appear here and they are not, it is likely the other app does not support this field by default and they will have to be custom mapped.

PieSync syncs the default name field(s) that come with the apps. Sometimes they have a different structure in both apps you connect. E.g. first and last names are separate in app A and joint in a single field in app B. In the background, PieSync joins first and last names together from app A to B and separates them again from app B to A. Our algorithm is smart about which part it updates in app B.
Customizable Field Mapping
This feature allows you to create custom mappings, defining which contact fields should be kept in sync between your applications, including standard and custom fields. Visit this account settings page in your Salesflare account to set up these custom fields.
The customizable field mapping is set up and shown in the white part below the default field mapping in the configuration. You can add an unlimited amount of mappings and remove, enable/disable them anytime. More information on Customizable Field Mapping.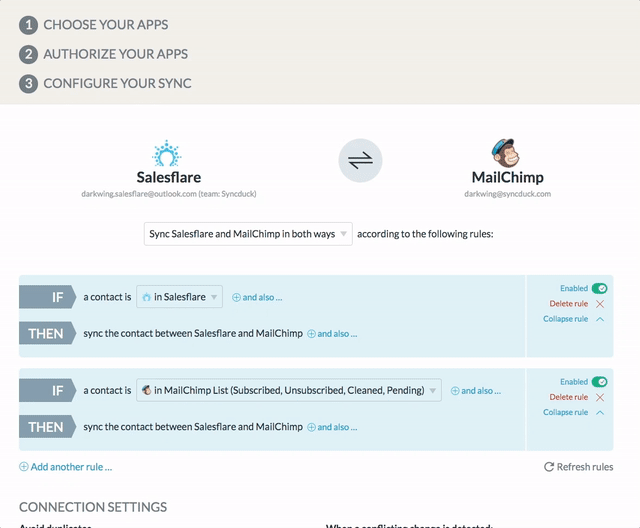 Additional Options
Syncing Unsubscribes/Deletions

---
---