Unleashed
Unleashed is an easy-to-use online inventory solution for manufacturers, wholesalers and distributors that need efficient processes. Understand essential inventory health to make the right decision to scale your business with confidence.
Below you'll find detailed information, specifically for Unleashed integrations:
Supported Unleashed Integrations
Authorizing Unleashed
To connect your Unleashed account, we need your API ID and API Key. You can find these here in your Unleashed account.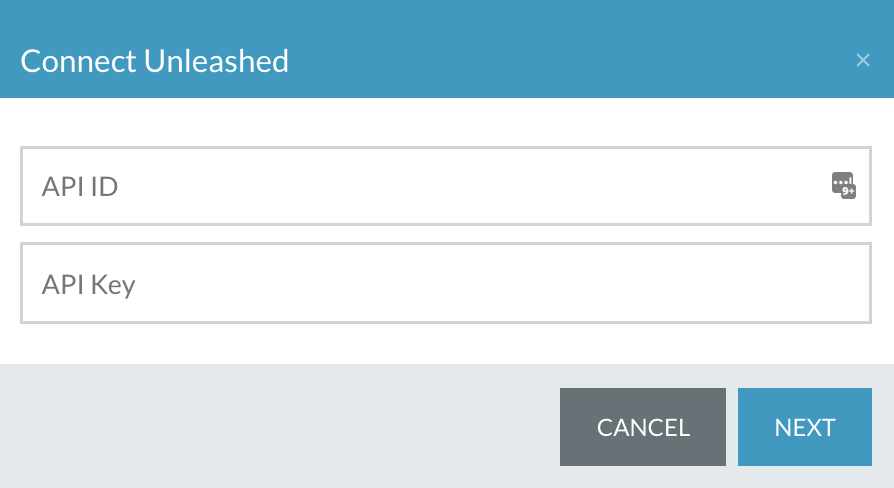 If you have previously set up a connection with Unleashed, you do not need to go through these steps again, unless you need a different Unleashed account.
[IF] Supported Conditions/Filters
Customer Type…
Customer Type…
Obsolete…
Salesperson…
Stop Credit…
Taxable…
Bank Account Name…
Bank Account Number…
Created By…
Created On…
Customer Code…
Ddi Number…
Default Contact Email…
Default Contact Fax…
Default Contact First Name…
Default Contact Mobile…
Default Contact Phone…

Default Contact Toll Free No.…
Default Contact Website…
Default Currency (Code)…
Discount (%)…
Email Cc…
GST/VAT Number…
Last Modified By…
Last Modified On…
Notes…
Payment Terms…
Print Packing Slip…
Tax Rate…
Sell Price Tier…
Tax Code…
Already exists in other application
Custom fields?
Already existing in app you sync with.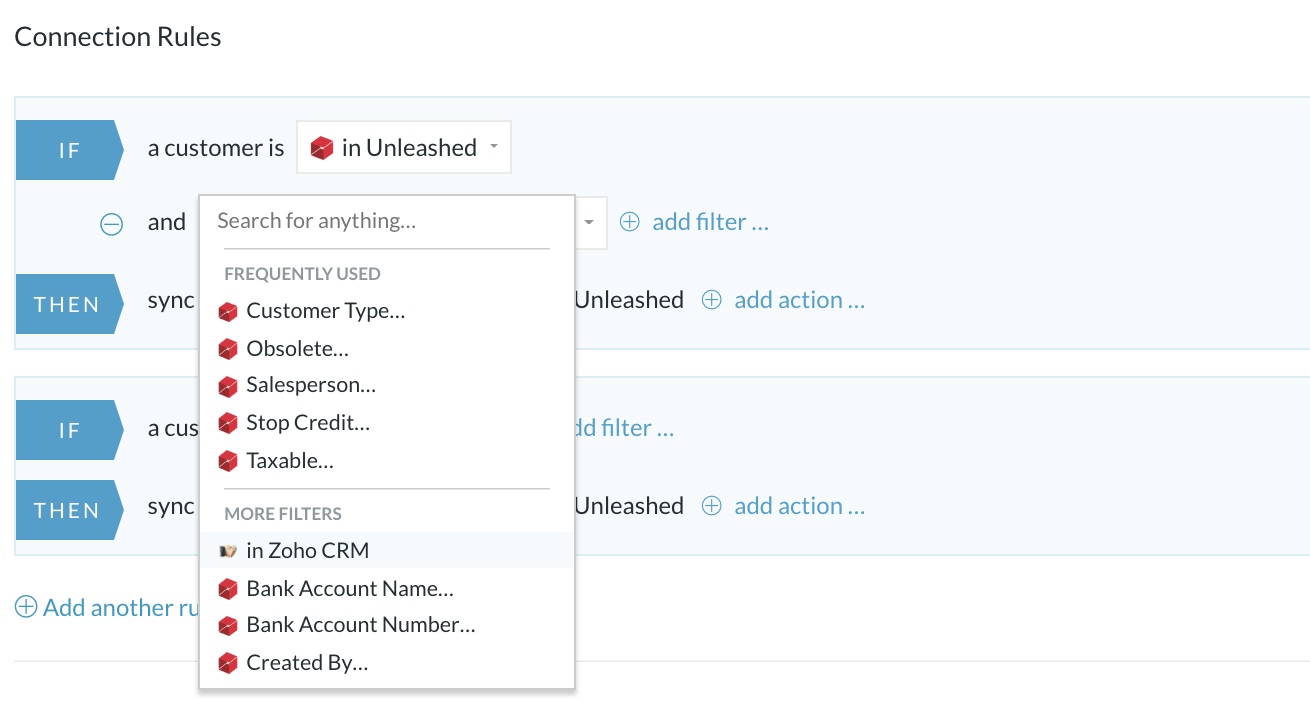 [THEN] Supported Actions
update Customer Type…
update Obsolete…
update Salesperson…
update Stop Credit…
update Taxable…
update Bank Account Name…
update Bank Account Number…
update Contact Name…
update Customer Code…
update Ddi Number…
update Default Contact Email…
update Default Contact Fax…

update Default Contact First Name…
update Default Contact Mobile…
update Default Contact Phone…
update Default Contact Toll Free No.…
update Default Contact Website…
update Discount (%)…
update Email Cc…
update GST/VAT Number…
update Notes…
update Print Packing Slip…
update Sell Price Tier…
update Tax Code…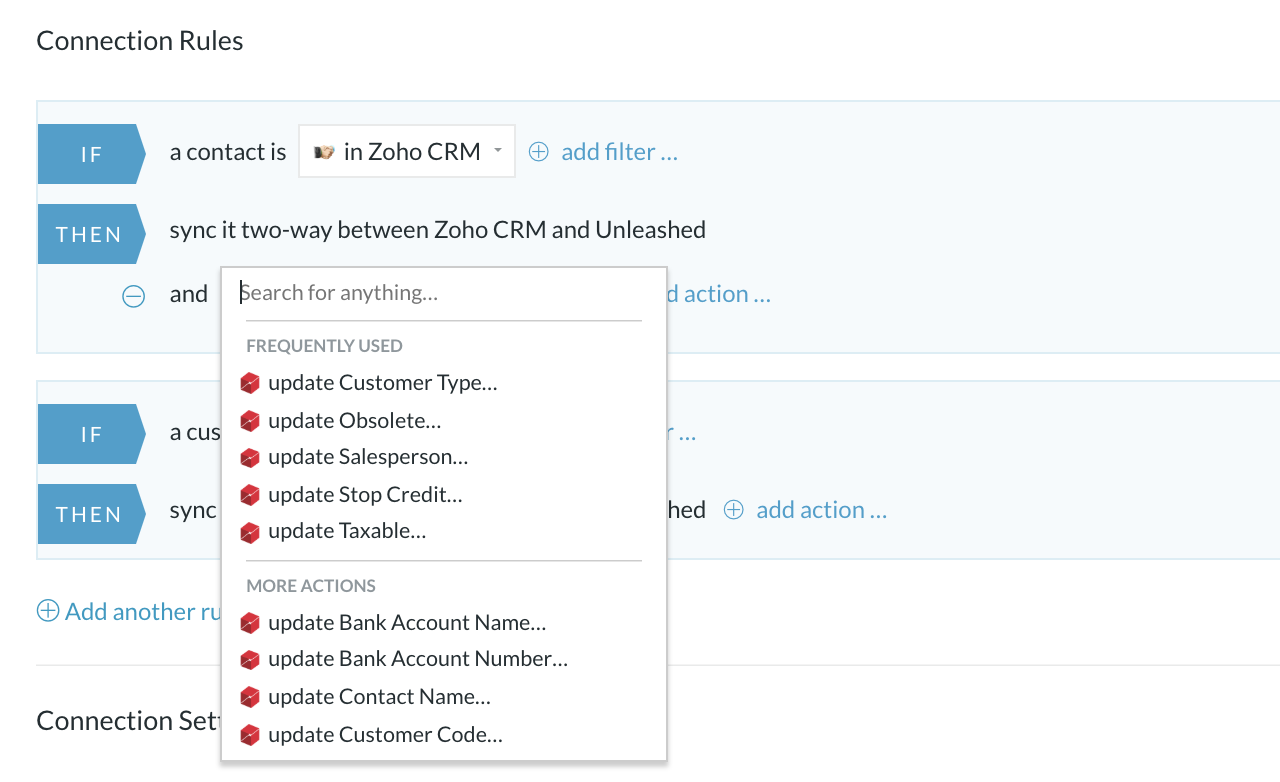 Default Field Mapping
Depending on the other app you're syncing with, you'll see a number of standard Unleashed fields being mapped by default. For instance, in a connection with Zoho, the default field mapping looks like this: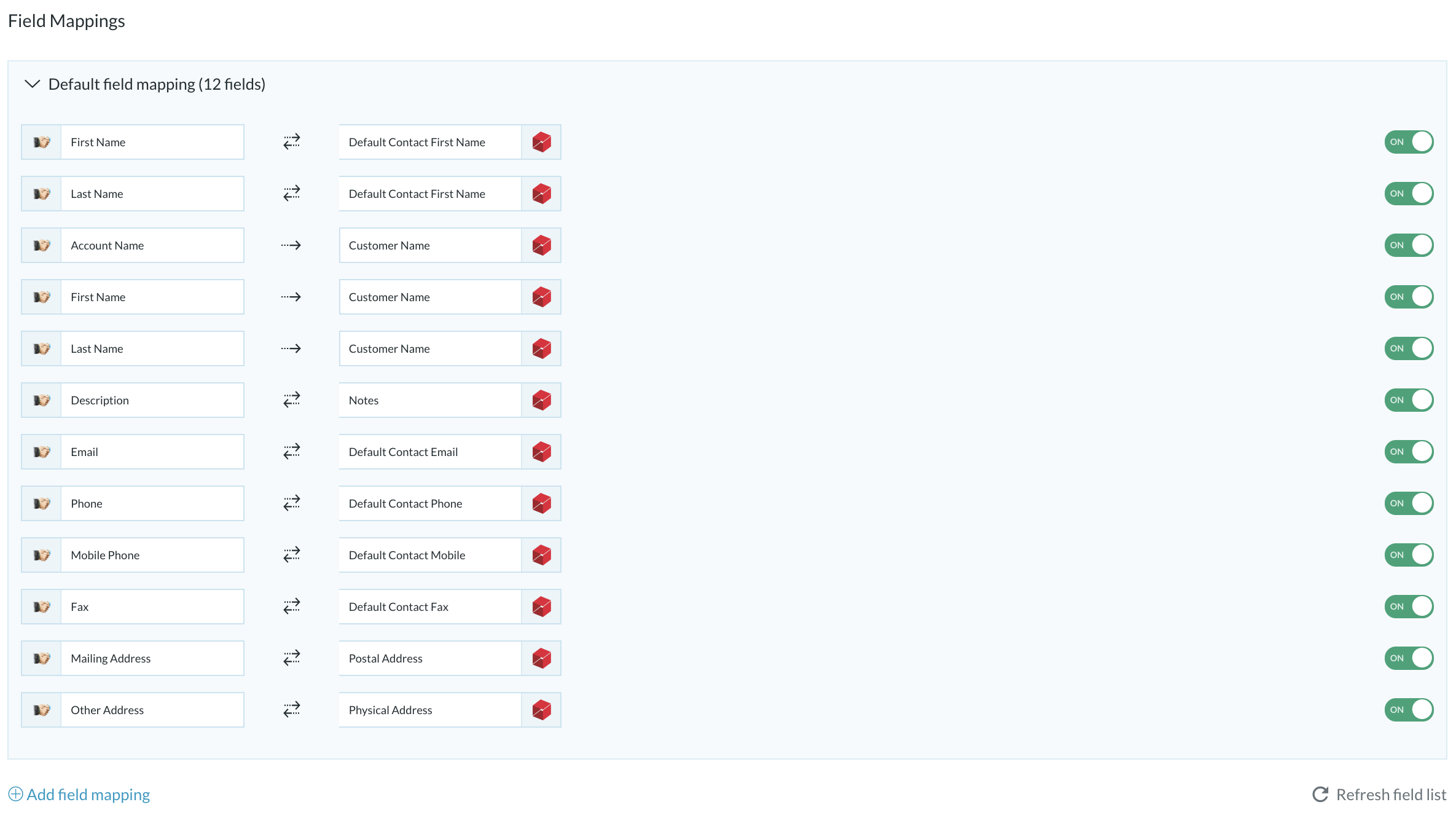 PieSync syncs the default name field(s) that come with the apps. Sometimes they have a different structure in both apps you connect. E.g. first and last names are separate in app A and joint in a single field in app B. In the background, PieSync joins first and last names together from app A to B and separates them again from app B to A. Our algorithm is smart about which part it updates in app B.
Customizable Field Mapping
You can custom map any additional standard fields that aren't included in the default mapping yet. For now, we do not support Unleashed custom customer fields. Bear in mind a mapping between two fields can only exist if the types of fields are compatible, and the particular compatibility will determine the direction of the mapping as well. More information on Customizable Field Mapping here.
What does Unleashed sync with?
Unleashed stores contacts slightly different from how CRM's do it. Contacts are part of customer records. In that regard, customers could correspond to what a CRM would call accounts or organizations. However, in Unleashed, the contact is inherently linked to the customer (~ company or account).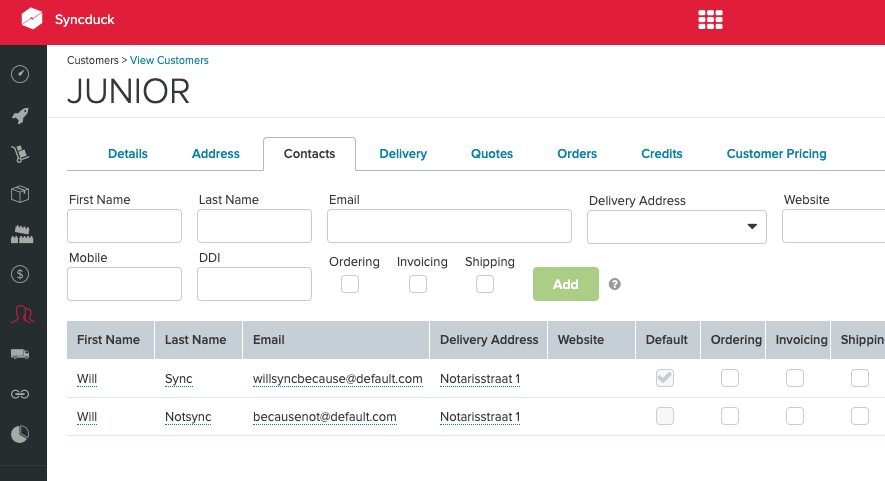 PieSync will keep contacts in sync with the contact that is set as the default contact within a customer. This is especially important to note when there are multiple contacts to a customer. If you were to change the default contact to another contact in Unleashed, the contacts data in your other app will be swapped out with the data of this new default contact.
---
---