🚀Wildix
Wildix is a multinational company that develops browser-based Unified Communications solutions and VoIP products. The company relies on the network of Certified Business Partners who install Wildix systems in Europe and in the United States.
Below you'll find detailed information, specifically for Wildix integrations:
Supported Wildix Integrations
Authorizing Wildix
To authorise, we need your Subdomain, Username and Password.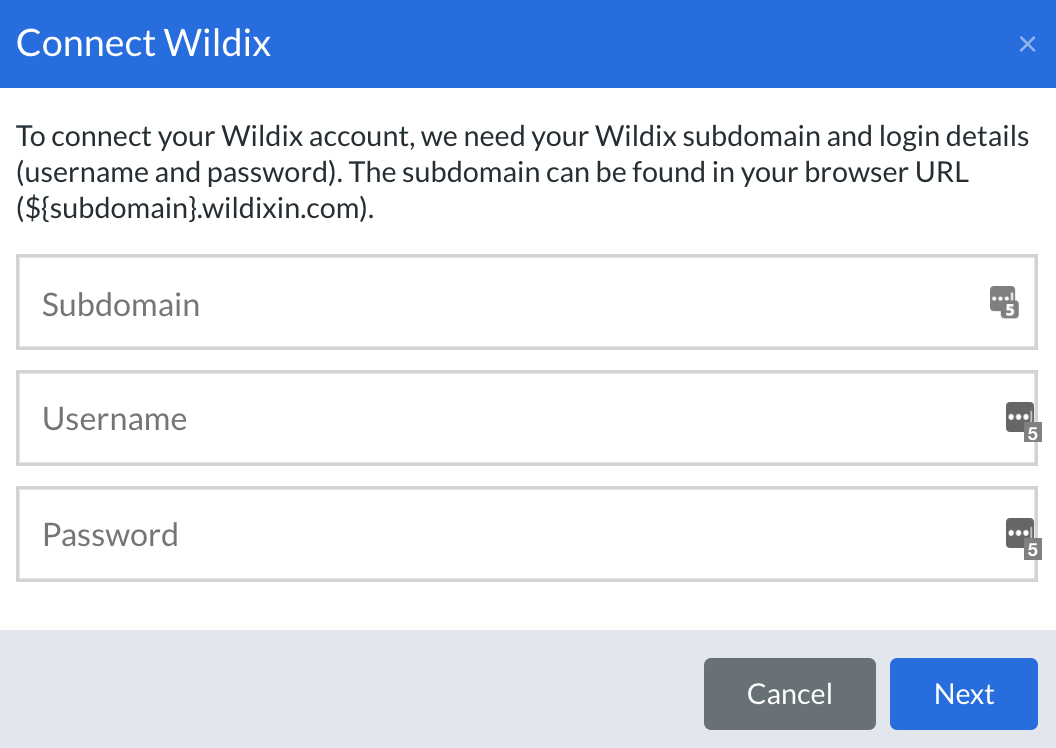 FInalise by selecting the Phonebook you want to sync with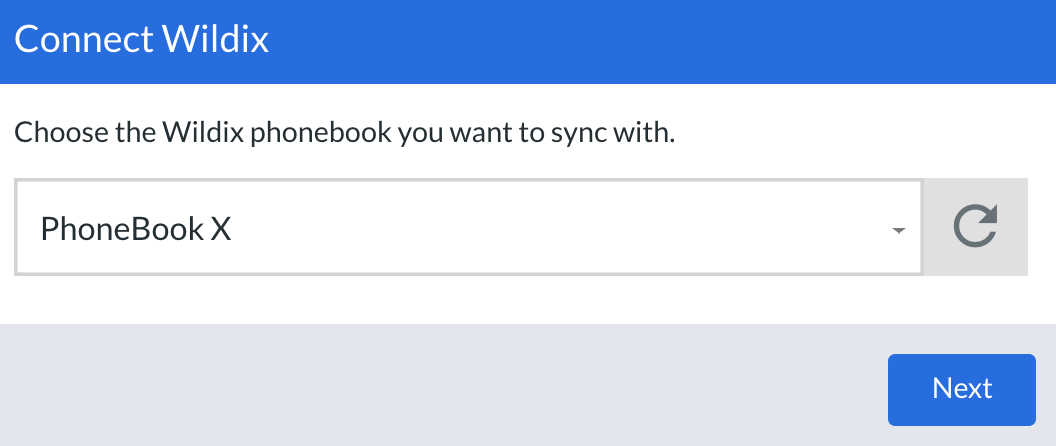 Each phonebook you wish to keep in sync requires a separate connection.
If you already authorized Wildix account(s) in the past or in any other PieSync integration, you'll be able to skip the first part of the authorization and choose from your CONNECTED ACCOUNTS.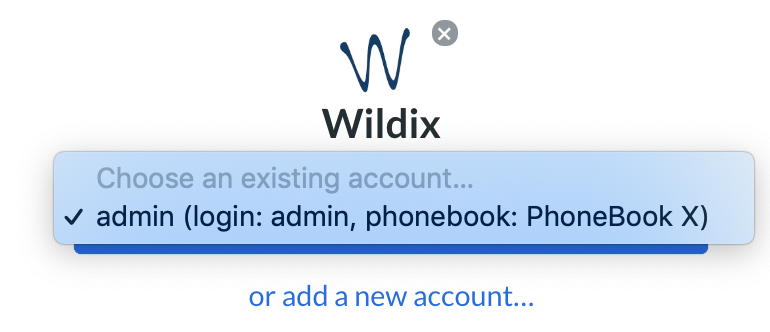 [IF] Supported Conditions/Filters
Document Type
Type Of Contact
Field values
Already existing in the app you sync with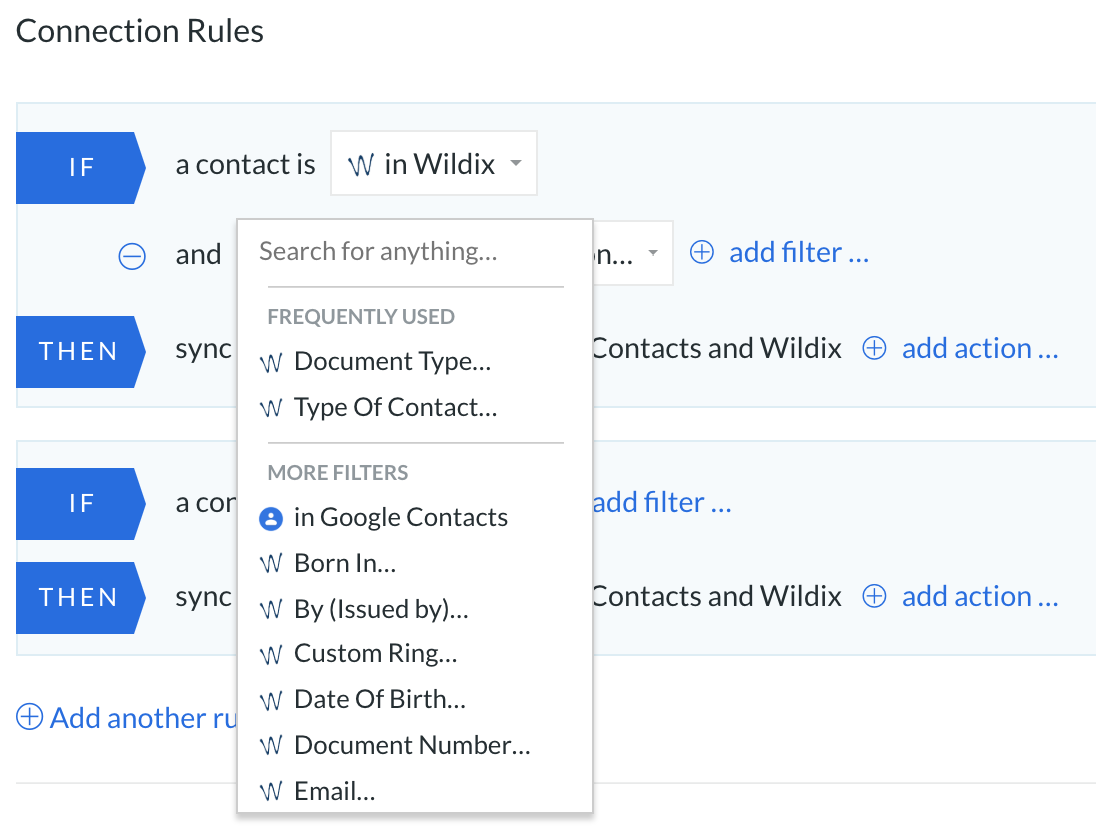 [THEN] Supported Actions
Update Document Type
Update Type Of Contact
Update field values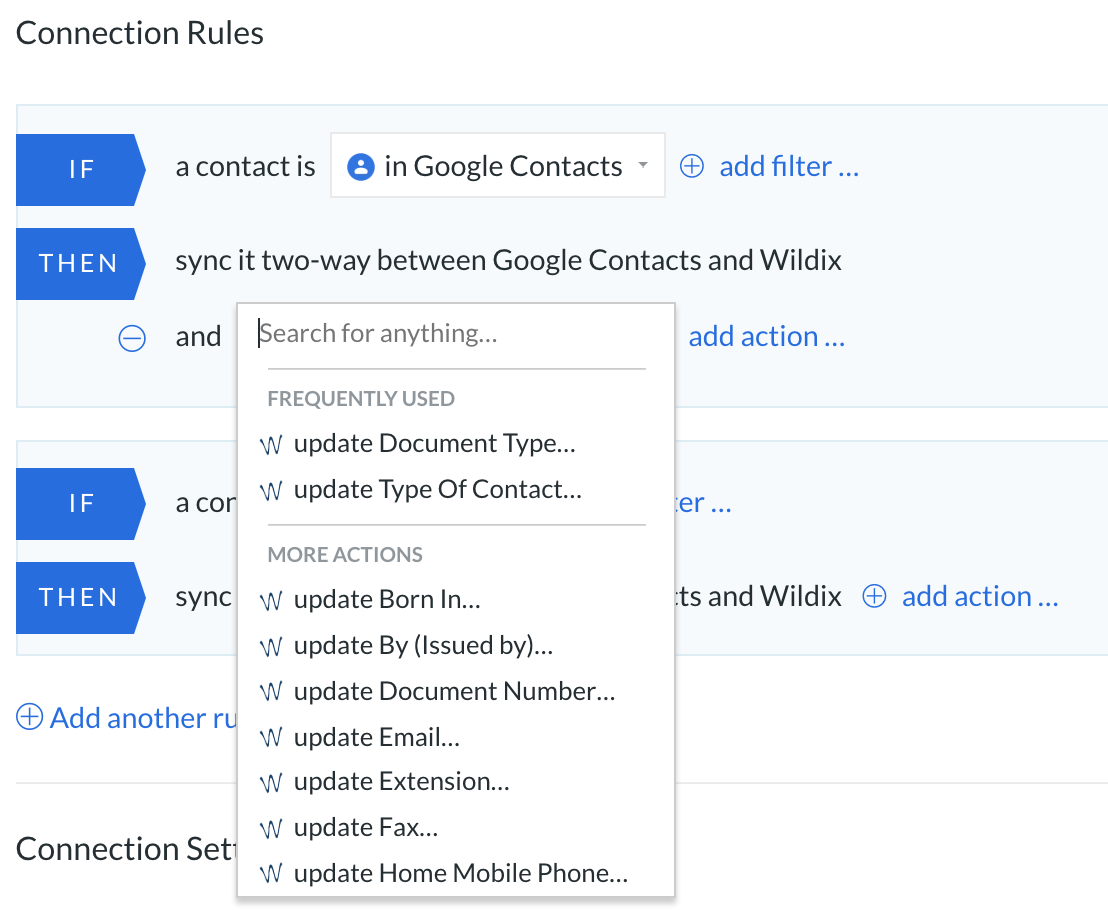 Default Field Mapping
Depending on the other app you're syncing with, you'll see a number of standard Wildix fields being mapped by default. For instance, in a connection with Google Contacts, the default field mapping looks like this: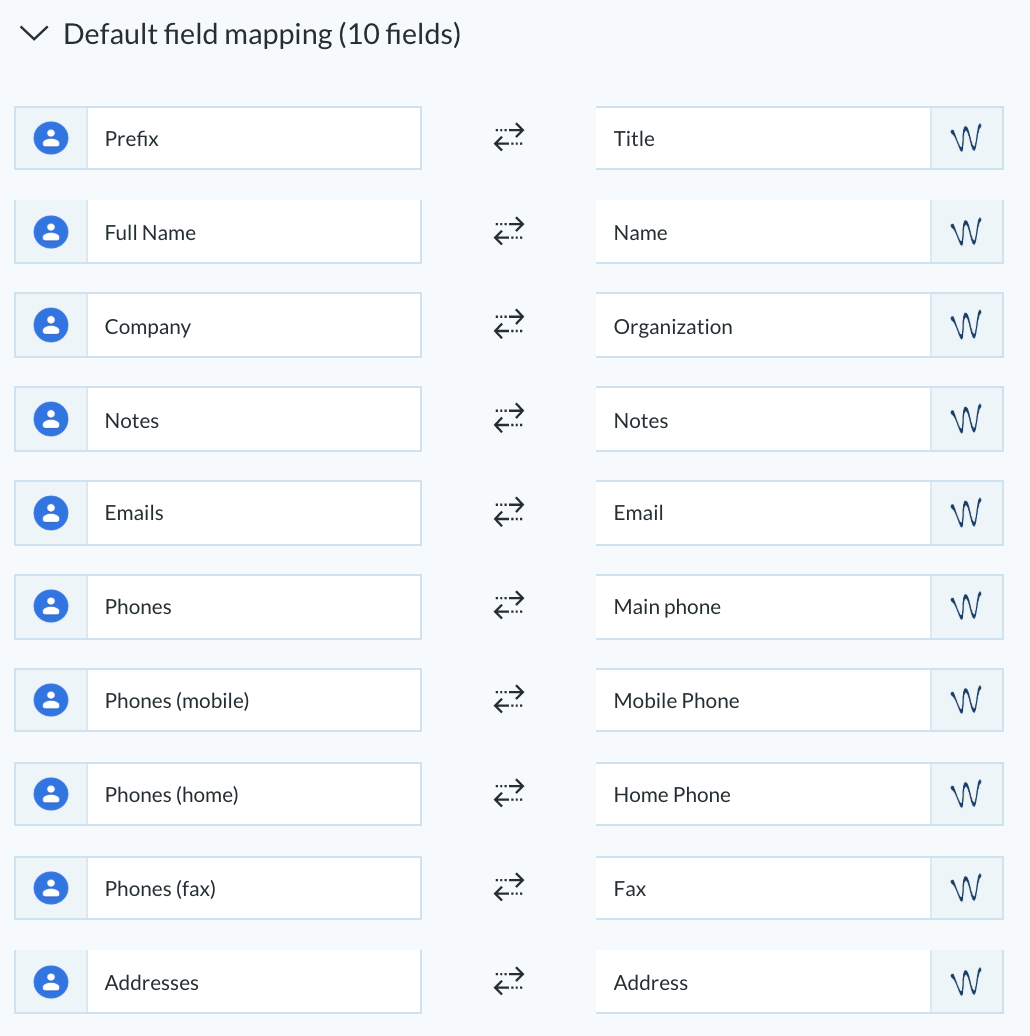 Customizable Field Mapping
For now, we don't support Wildix customizable contact fields. Therefore, you can only custom map any additional standard fields that aren't included in the default mapping yet. Bear in mind a mapping between two fields can only exist if the types of fields are compatible, and the particular compatibility will determine the direction of the mapping as well. More information on Customizable Field Mapping here.

Additional Options
Syncing Deletions
Currently, there are no Wildix integrations on the PieSync platform that support our deletions sync.
Syncing Unsubscribes
Currently, there are no Wildix integrations on the PieSync platform that support our unsubscribes sync.
---
---